Hi! I'm Elias Braver.
I graduated from the University of Oklahoma with a Bachelor's in Creative Media Production with a minor in Film & Media Studies in Spring of 2022.
I have a passion for technology and creative projects, and I've been filming and editing videos my whole life. I primarily use the Adobe Suite for my work, but I have used other software too such as Blender and Cinema 4D for 3D work.
Additionally, I have been creating graphics and motion graphics using Adobe Illustrator and Adobe After Effects for about 4 years.
I truly have been doing this for as long as I can remember, here's a stop motion video I made when I was 9 years old.
To compare, here's a video I made in 2022.
When I was 15, I got into competitive forms of gaming, mainly speedrunning and Super Smash Brothers. As a result, I was able to combine my passion for video editing and video games, and produced several live streamed events to audiences of 100-500 people. I made graphics and ran the whole show by myself most of the time.
Additionally, I like to paint and sculpt.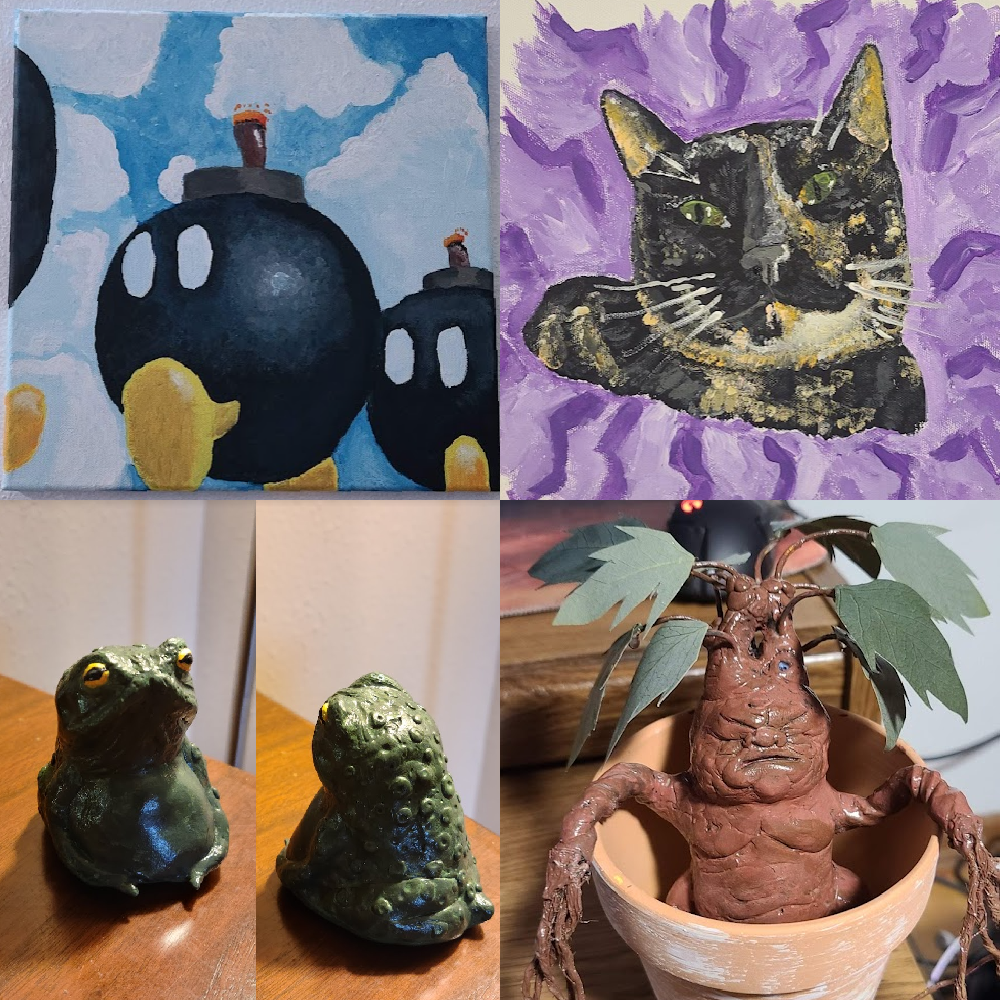 And I like to collect Mario / Nintendo games and merchandise.